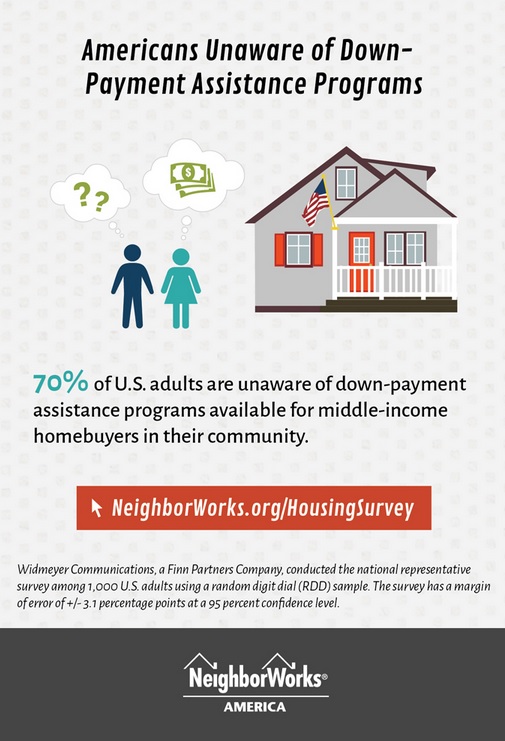 Sometimes what you don't know CAN hurt you. Seventy percent of adults are unaware that down payment assistance programs are available to homebuyers in their community, according to the second annual America at Home survey commissioned by NeighborWorks America.
When homebuyers don't know down payment programs exist, they aren't seeking these solutions. Often, it means delaying homeownership.
From an Inman News story about survey:
There are two common misconceptions about down payment assistance: that only poor people can qualify for it, and that it isn't available to first-time homebuyers, said Douglas Robinson, a spokesman for the nonprofit [NeighborWorks America], which promotes affordable housing and community development.
Click below to check your eligibility